I don't know about you but autumn makes me feel unsettled.
(a beautiful tree in my neighborhood)
I want to do more, make more, but I feel like first I have to shed the STUFF in my life that is no longer working for me.
A week or two ago I went into my closet and got rid of LOTS of things!
Actually, when I started I was just going to put away my summer things and get out my fall clothes.
Somewhere along the way I had stumbled onto the idea of a "capsule wardrobe"…..having 37 things that you wear for a season (3 months).
It doesn't have to be a hard and fast rule of 37 things, but it's basically paring back your wardrobe to pieces that you love….pieces that you can mix and match with each other.
This doesn't include pj's, work out clothing, etc.
I have about 5-6 pairs of scrubs that I wear to work during the week, so that was easy (and I don't count those).
I have several pieces that I wear to work out in….shorts, tights, tee's, etc. (those don't count either)
What I did come down to in my capsule was:
9 pants (5 pairs of jeans and 2 pairs of dress pants).
These are my favorite jeans! Pilcro Flare Stet from Anthropologie bought
last year.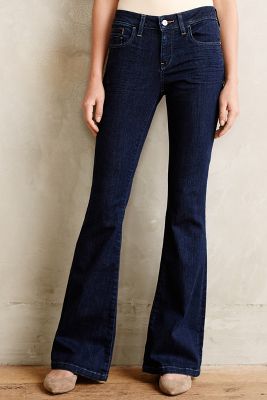 14 tops (bought one new top at Loft outlet for $12….very similar to pic below)
1 sweater
1 cropped sweater that has hounds on it…..LOVE!
7 jacket/cardigans
2 skirts (1 long bought on sale at Anthropologie 2 years ago pictured below, 1 short….the short skirt is bronze and totally sequined….probably won't wear it much, but I just love it and couldn't pack it away just yet!)
9 pairs of boots/shoes the ones pictured below are my most recent purchase. Bought at Marshalls for $29.99!!
(this does not include my work shoes/ workout shoes)
My total ended up being 46…..not 37, but I think that is good for a start!
(Confession: I ironed all the tops before hanging them up…..and enjoyed it)
I put my out of season clothes in a suitcase, gave pieces that I no longer wore or loved away and I still have one bag of clothes that I will donate.
Shedding feels good!!!
Working with what you have feels good and I feel that it makes me get more creative with how I put my clothes together for an outfit, plus I just don't stress
as much over what I'm going to wear. I know that whatever I have in my closet is something that I love!
(man riding unicycle down the street in my neighborhood)